Network Like a Woman
Published on May 15, 2019 by Regina Rodman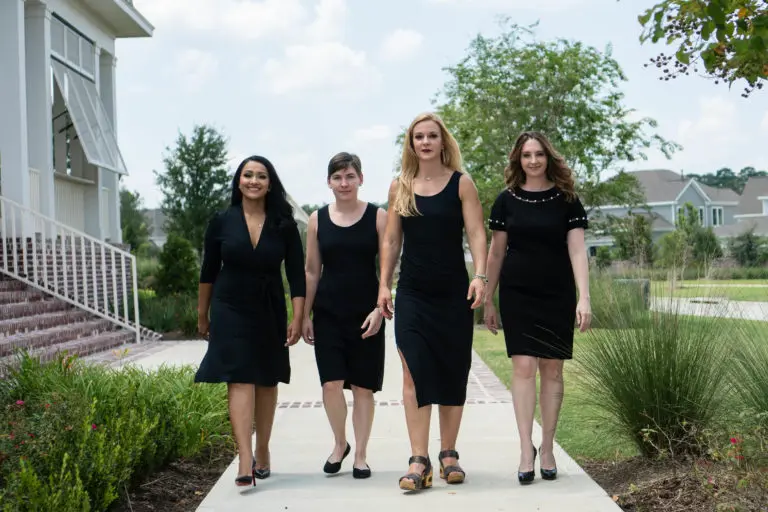 To counter this, women must deliberately seek out networking opportunities. It often happens organically for men, but women must intentionally form support systems and be purposeful in developing relationships. Networking is not something that was taught to me in medical training. However, networking is critical in all aspects of a career. Here is a quick guide to networking for women:
1. Women-only networking opportunities are important
Women must seek out networks with other women. This can be in formal ways, such as joining a committee, or something informal such as introducing yourself and sitting with a female colleague. My personal experience is that I started a Lady Doctor Dinner Group. This is open to all female attending physicians. Our group meets the same day every month, at various restaurants around Houston. We send each other referrals, discuss tough patient cases, learn about each other's specialties. We also share our experiences with partnership contracts, clinic flow and staff management. In addition to business talk, we also have the chance to discuss issues that are unique to women professionals, such as what shoes look professional but don't hurt the feet after a full day of clinic? There is a bond in a women only group.
2. Sit at the Table
Women also need to network in groups that are predominately men. As Sheryl Sandberg says "Sit at the Table". [ii] When invited to an event, women must believe with confidence that they deserve to be there, no matter what they make up of the group. When women are in an environment that is primarily male, we do not need to try and be one of the guys. Instead, we can leverage our differences and use our unique skill set to stand out. Each woman has a skill set that offers an advantage over her male counterparts. One might add strong communication and negotiation skills. Another is friendly and approachable by clients, and can serve as a liason. Every woman needs find what sets her apart and promote those skills. Further, there are many supportive male colleagues in all tiers. Many men would like to see more women in leadership positions. Women should focus on these allies for mentor ship and sponsorship.
3. Networking like a man isn't enough
A study by Brian Uzzi suggests that men with meaningful connections were likely to be hired in a highly ranked leadership, however women who landed the best jobs tended to have both broad connections AND a tighter inner circle of at least two or three women. [iii] The connections to the larger peer group give information such who is hiring, salaries, company reputation, etc. These are the type of connections that we have traditionally thought of as networking. But women must have an additional network. The most successful women also have an inner circle of relationships that are intense, and highly invested. These inner circle relationships offer gender specific information and support; such as how are women treated in this company? Are women leaders respected? They likely also offer a a more intense level of emotional and mental support. Both types of relationships are helpful for women.
4. Diversify your circle of support
To foster this type of diverse, well-connected inner circle of supportive women, Uzzi says what led to the most successful female networks in the study was a certain amount of randomness. Don't rely only on your immediate network, like you colleagues or college friends. Put yourself in situations where you are more likely to meet women from other backgrounds who will give you access to networks you would not otherwise encounter. Consider your hair dresser, your neighbor, your friend from yoga as other necessary members of your network. These people may also provide helpful connections.
Women have to network deliberately and thoughtfully. We must use an approach that is unique to women and fits our needs. It is more work, but it's worth it.
i] Lifshen, M. & Singer, T. (2016). Some Assembly Required: A Networking Guide for Women. Danville CA:New Year Publishing
[ii] Sandberg, S.(2013). Lean In. New York: Random House
[iii] Uzzi, B. (March 2019). To Land Top Jobs, Women Need Different Types of Networks than Men. Retrieved from https://insight.kellogg.northwestern.edu/article/successful-networking-men-women